General Info:
Mudroom Studio is offering a variety of ½ Day Summer Camps for children ages 6-12.  Each camp session will revolve around a fun theme that will allow our campers to express their creativity. Your child will create a number of pieces including pottery, mosaics, clay, glass and mixed media artwork during each session.
(All projects will be available for pick up within 7 days)
**Reservations are required to secure your campers spot. Camp size will not exceed 12 campers per session.
Financial Info:
Price:  $110 per child, per camp session.
Camp Schedule:
9:00-9:15 Drop off your camper
9:15-10:00 Craft activities
10:00-10:15 Snack time (snacks will be provided)
10:15-12:00 Crafts activities
12:00 Pick up your camper
For more details or to reserve, please call us: 610-896-3887 or email your questions to: info@mudroomstudioardmore.com
Holiday (July 31 – August 2) – SOLD OUT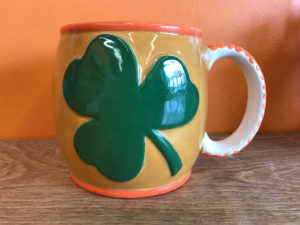 Our campers will have a blast celebrating some of our favorite holidays of the year! Create your very own Halloween pumpkins, Winter Snowmen, Shamrocks and more!
SOLD OUT CAMPS
Garden Camp (June 19 – June 21) – SOLD OUT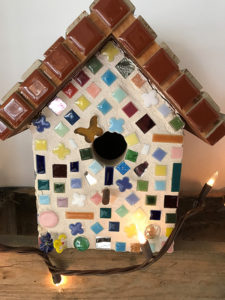 Let your creativity GROW!  Our campers will create garden markers, stepping stones, flowerpots and planters.  Paint and design unique, one of a kind garden art!
Set the Table (Jun 26 – Jun 28) – SOLD OUT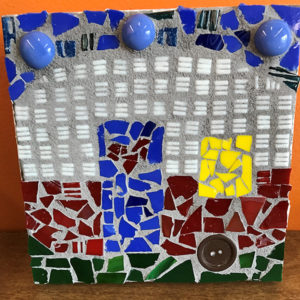 Its Chow Time! Join us and get ready to eat in style as you create a unique plate, mug, bowl and trivet along with other fun crafts for the dinner table.  All dishware is microwavable and dishwasher safe.
Beach Week (July 17 -July 19) – SOLD OUT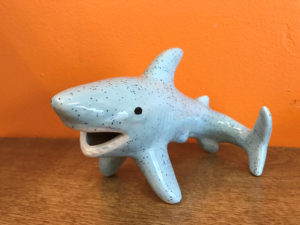 Bring on the beach fun without the sun-burn!  Create your very own summer time fun with beach themed cups, mosaics, ocean creatures and more!
Animals (August 7 – August 9) –
SOLD OUT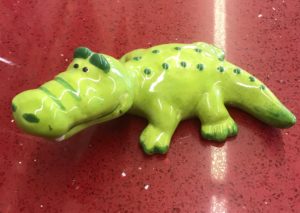 Our campers will get wild this week.  We'll be painting some of our favorite animals, as well as dabbling with clay, mosaics and more.  It'll be a roaring good time!
Woodland (August 28 – August 30) – SOLD OUT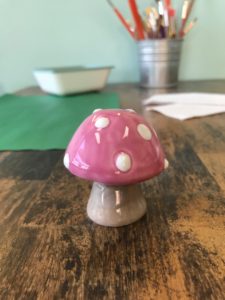 Take a walk in the woods this week with our woodland themed camp.  Create some of your favorite woodland friends in pottery and mosaic. Owls, fox, mushrooms, terrariums and more!