NOW DELIVERING!
Introducing Pottery To Go Kits with
free delivery right to your door!
Express your creativity during this difficult time.
PLEASE NOTE: The Mudroom Studio is currently closed due to the Corona Virus.
The Mudroom Studio is a 'paint your own' ceramic and craft studio. Our mission is to provide you with an enjoyable and fun environment to create unique pieces.
Whether it is an hour of relaxation, a day of celebration or an evening with friends, the Mudroom Studio is here to fulfill your every creative and entertainment need.
We provide the highest quality bisque for the artist to design and craft the most unique work of art.  A reflection of his or her own imagination and personality.
The Mudroom Studio provides you with your every need- brushes, paints, glazes, stencils-whether you are a beginner or a professional. The Mudroom Studio provides you with an endless possibility of expression!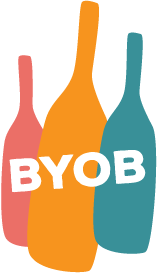 The Mudroom is a BYOB environment!

Paint Your Own Pottery Party
$20 Package
Express your creativity with vibrant colors and fun designs! Choose from a wide selection of pieces with dozens to choose from including princesses, mugs, banks, boxes and more!

Glass Party
$40 package
(12 years old and up)
Make a truly unique piece of glass by working with rods, frit, chunks and strips. Start with an 8" glass base and create a one of kind piece of art!

Mosaic Party
$20 Package
Choose from a picture frame, trivets, plaques and cut forms to design a unique piece using broken bits of china, mirrors, button, beads and more.
Something is wrong.

Instagram token error.
Have your Next Party or Event with us!