NOW DELIVERING!
Introducing Pottery To Go Kits with
free delivery right to your door!
Express your creativity during this difficult time.
SUMMER CAMP COVID-19 STATEMENT
We are hoping to answer some of common parent questions below in regards to how COVID-19 will affect summer camp this year. This information will be regularly updated as more updates develop so make sure to check back periodically.
Is summer day camp for 2020 still happening?
At this time, we expect to operate our summer day camp programs as planned beginning in June. There is no better place for kids to connect, make new friends, get creative and have fun! We are following all CDC, local, state, and government guidance. One thing we know for sure: Kids will need camp more than ever.
We hope you and your family are well and safe. These are extraordinary times that have moved us all to a new normal, and we know camp will look different this year. Like you, we are continuing to monitor developments regarding the COVID-19 outbreak closely. As we approach the summer, we want to update you on our decision-making process and safety protocols moving
forward. Here are some of the procedures we will institute for camp to keep our kids & staff safe.
Group Size: Group sizes will be limited to no more than 12 campers. Camp will be in the back party room here at the studio.
Masks / Face Coverings: Staff will wear masks. Campers will not be required to wear masks. Campers will be permitted to wear masks or face coverings if they would like to.
Hygiene: Campers as well as staff will take frequent handwashing breaks. Supplies will be cleaned between uses and sufficient supplies will be provided for all campers to enjoy.
Cleaning: Our staff will be regularly cleaning the studio throughout the day.
Establishing and maintaining a safe and healthy camp experience is our top priority.
We will be keeping parents updated on key decisions regarding changes to our programming and safety protocols. We will be adjusting protocols as required per CDC and Health department guidelines, so we ask in advance for your patience as processes change accordingly.
PLEASE NOTE: The Mudroom Studio is currently closed due to the Corona Virus.
The Mudroom Studio is a 'paint your own' ceramic and craft studio. Our mission is to provide you with an enjoyable and fun environment to create unique pieces.
Whether it is an hour of relaxation, a day of celebration or an evening with friends, the Mudroom Studio is here to fulfill your every creative and entertainment need.
We provide the highest quality bisque for the artist to design and craft the most unique work of art.  A reflection of his or her own imagination and personality.
The Mudroom Studio provides you with your every need- brushes, paints, glazes, stencils-whether you are a beginner or a professional. The Mudroom Studio provides you with an endless possibility of expression!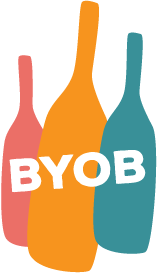 The Mudroom is a BYOB environment!

Paint Your Own Pottery Party
$20 Package
Express your creativity with vibrant colors and fun designs! Choose from a wide selection of pieces with dozens to choose from including princesses, mugs, banks, boxes and more!

Glass Party
$40 package
(12 years old and up)
Make a truly unique piece of glass by working with rods, frit, chunks and strips. Start with an 8" glass base and create a one of kind piece of art!

Mosaic Party
$20 Package
Choose from a picture frame, trivets, plaques and cut forms to design a unique piece using broken bits of china, mirrors, button, beads and more.
Something is wrong.

Instagram token error.
Have your Next Party or Event with us!