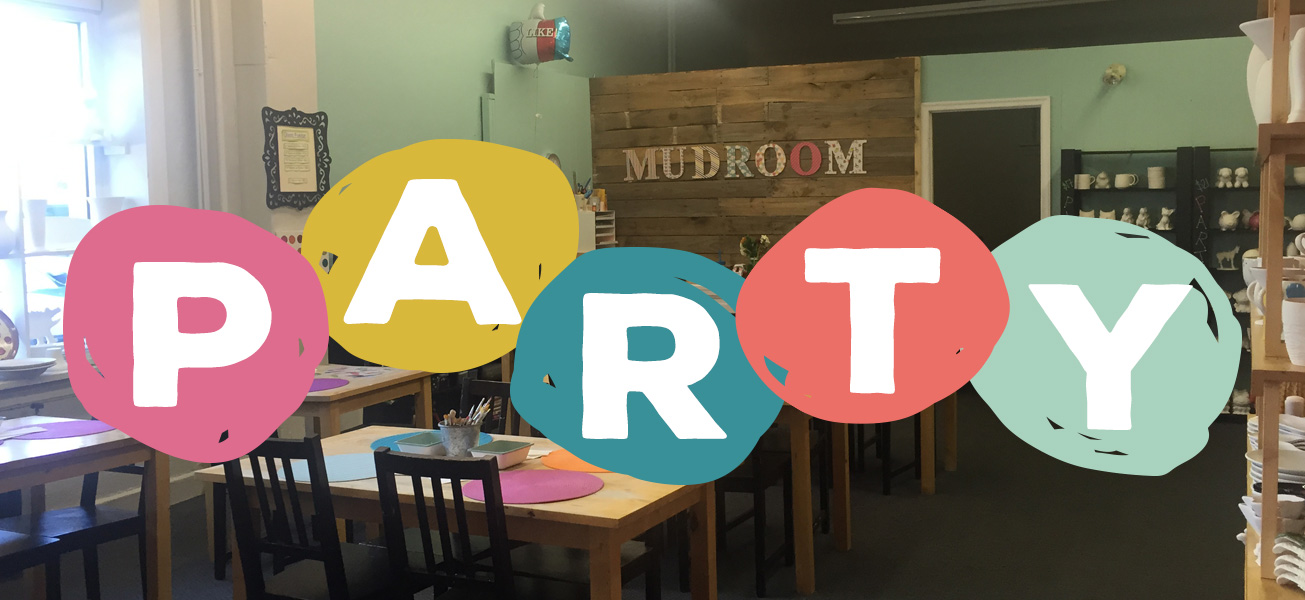 Come celebrate your special day at the Mudroom Studio!
Birthday Party Package!
Express your creativity with vibrant colors and fun designs! Choose from a wide selection of pieces with dozens to choose from including princesses, mugs, banks, boxes and more!
Our Birthday Party's Packages run 1.5 hours —1 hour to create your desired project and ½ for celebrating!
For all party packages, you will receive:
Dedicated Staff member to assist with project and party set up
Coupon for each attendee of a free studio fee on their next visit
Parties of up to 16 can be held in our private party room. For groups of 16 or more, we will set you up in the main studio space! Please email the studio to book your party.